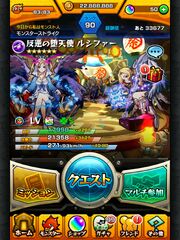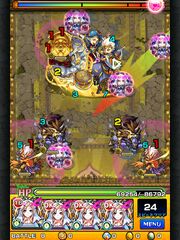 Monster Strike (モンスターストライク Monsutā Sutoraiku) is a physics game with elements of RPGs, strategy games and cooperative multiplayer. It is developed by Mixi for the iOS and Android platforms. The game was co-created by Yoshiki Okamoto. In Japan, its name is often shortened to MonSt (モンスト Monsuto). As of June 30, 2015, the game has daily revenues of $4.2 million. A more traditional RPG of Monster Strike was released for the Nintendo 3DS in December 2015.
Ad blocker interference detected!
Wikia is a free-to-use site that makes money from advertising. We have a modified experience for viewers using ad blockers

Wikia is not accessible if you've made further modifications. Remove the custom ad blocker rule(s) and the page will load as expected.